Planning & Development
Government preoccupation with development has left many residents vulnerable, our unique heritage under threat, and our environment unprotected. We need important reforms in our development, planning and environment laws to reverse the decline.
At the State level, I have led opposition to the continued erosion of our rights to be involved in major planning and development decisions, and the reduction of environmental and heritage safeguards. Decision making on key sites such as East Darling Harbour, Caritas and the Chippendale Brewery has effectively been taken out of the public arean, while the Redfern-Waterloo Authority removes a huge area from local planning control.
As Lord Mayor, one of my first decisions was to increase the certainty of existing planning controls, limiting the flexibility that enabled deals for overdevelopment by the former council. The City is now undertaking the massive review and consultation process needed to develop new, contemporary planning controls that will provide certainty for residents and developers.
I am committed to working for legally enforceable safeguards in areas that are zoned residential to protect the safety and amenity of inner Sydney residents.
I speak up for residents. I prepare submissions and advocate for residents affected by developments and construction.
My Independent Team of Councillors at the City determines development and shares my commitment. I work at all levels of Government to get the job done.
With sensitive and appropriate development, effective planning controls and efficient public transport, we can retain our area as exciting, vibrant and liveable.
"30 The Bond" on Hickson Road, named after the area's historic bond stores, is Australia's first five star greenhouse office building.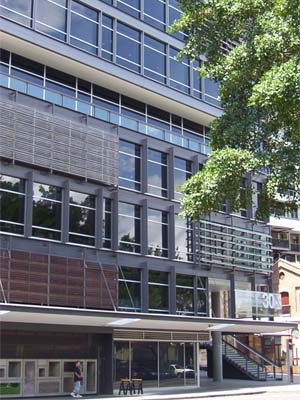 East Darling Harbour

More Strata Reform Needed - Forum 28 July 2009

Scottish Hospital Redevelopment Submission (17/12/2010)

Strata Legislation Amendment Bill 2010 (3/12/2010)

St Vincent's Research Precinct Preferred Project (27/04/2010)

St Vincent's Research Precinct Submission (14/08/2009)

Strata Reform Discussion Paper (28/07/2009)

Nomination Form - Strata Reform Forum 28 July (14/07/2009)

Discussion Paper titled "Improving the NSW Planning System" (8/02/2008)

White City Development Control Plan (April 2007) (26/06/2007)
More...
Recent related information:
Hands off our Harbour – Not this at Barangaroo: I firstly acknowledge the Gadigal people of the Eora nation, the traditional custodians of this land, and I pay my respects to the Elders, both past and present... (15/03/2011)
Working for Better Apartment Living: As Member for Sydney I work for residents living in apartments to improve building standards, reform strata laws, and get better services and transport.— (14/03/2011)
Housing for All: The inner city housing affordability crisis requires urgent state planning reform, innovative models and financial incentives to help people on lower incomes afford a home... (11/03/2011)
Barangaroo Remediation Checks Removed: The Planning Minister also changed state planning requirements this week to circumvent standard processes for cleaning up contaminated land at Barangaroo... (4/03/2011)
Call for a NSW Liquor Licensing Permit System: Request to the Opposition Leader to support legislative reform to address alcohol-related violence.— (25/02/2011)
Call for a NSW Liquor Licensing Permit System: Request to the NSW Premierr to support legislative reform to address alcohol-related violence.— (25/02/2011)
CityGrid Tunnel and Substation: The site bound by Riley, Ann and Albion Streets Surry Hills will be developed as a new electricity substation as part of EnergyAustralia's CityGrid Project... (25/02/2011)
Planning for a More Liveable Sydney: The City's draft City Plan, a set of comprehensive planning controls for the City of Sydney, is now on exhibition. The draft Plan consolidates and standardises... (18/02/2011)
Planning Minister Silent on Late Night Violence: One day after Council adopted refinements to our Late Night Trading Premises Development Control Plan (DCP) 2007, the Planning Minister directed us to revoke them, without explanation... (4/02/2011)
Harold Park on the Agenda: Following extensive public consultation, Council will consider adopting proposed new planning controls for the Harold Park site that will ensure that the... (4/02/2011)
More...